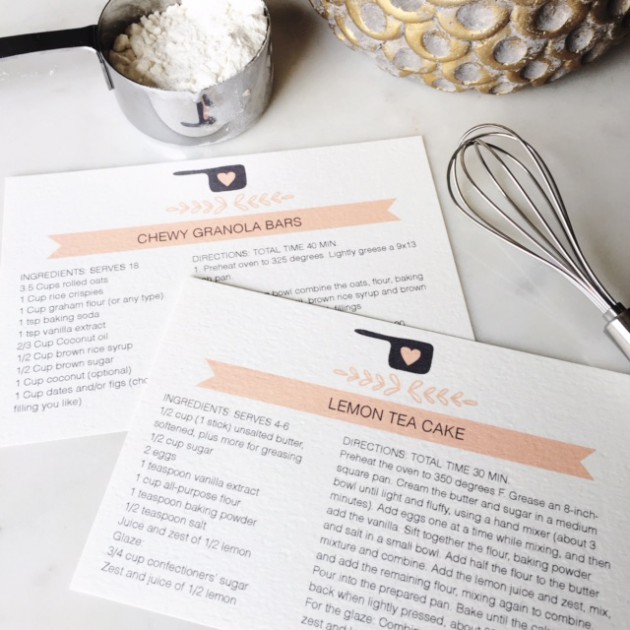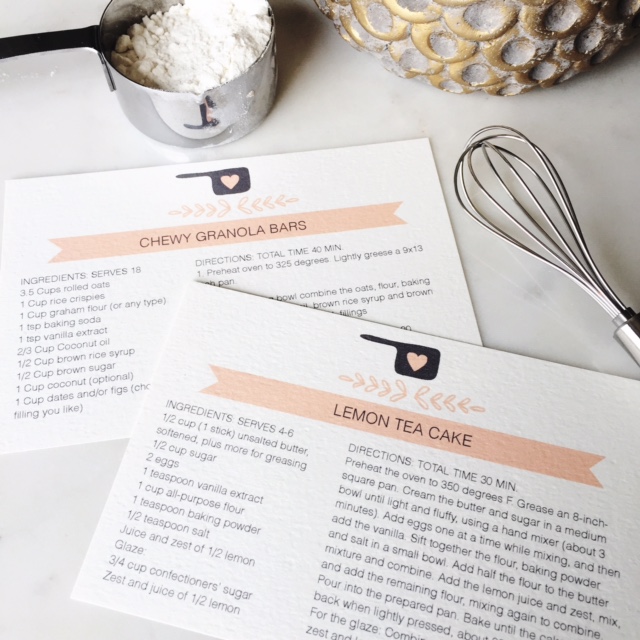 Happy Monday! I tried getting this recipe card ready for you last week, but was sidetracked with other duties throughout the week. Boo! BUT, I plowed through and got the last bits of it together this morning. Yahoo! Sharing recipes have long been a way of bringing families and communities together. An expression of love through food. No matter how we communicate recipes, whether it be online or cookbooks, sharing food we love will always be relevant to the human spirit.
The recipe cards on my Etsy shop are one of my biggest sellers. They are easy to work with, you don't have to hand write a recipe (I loath writing a recipe!), and you can use them over and over just by saving a new copy. Who can argue with that?!
Recipe cards make a great personalized gift for your mom, sister or friends and are great for showers. And It's close to wedding season folks! I've paired some of my favorite recipes on cute cards with some tea towels and kitchen gadgets from the brides registry for a sweet and personalized gift. So until Mother's Day you can download this 4×6 editable and printable recipe card right here…for free! Hope you enjoy!