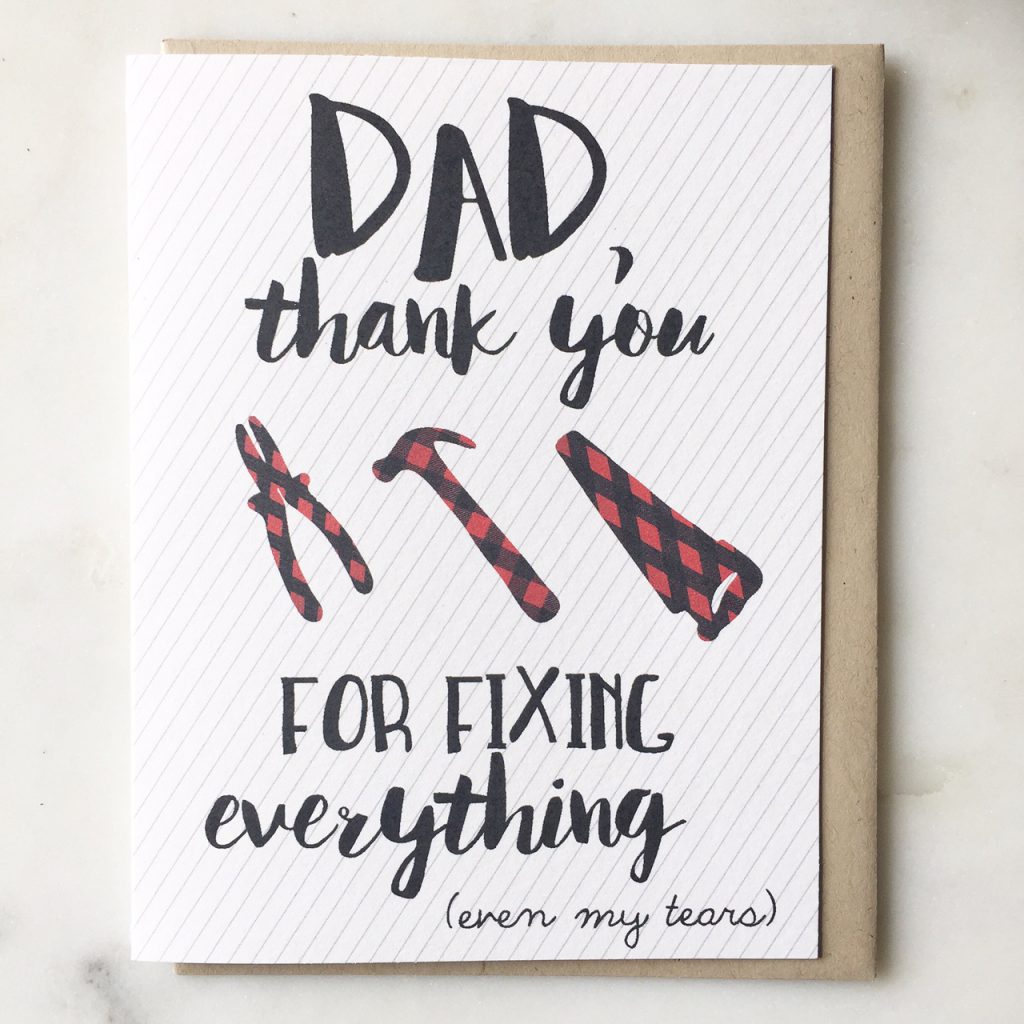 I can't believe it's Father's Day in just a few days! It's been a whirlwind of activities around here with all of the end of the year hoopla, 40th birthday celebrations, friends moving away and then there is this darn cold I have…no fun! As usual, I am putting together a last minute card and then hopefully I can save someone else a last minute trip to the store by offering a free printable! Click here for the download 🙂 Or visit my Frella Etsy Shop for a few other instant downloads!
If your husband is anything like mine, he can fix anything. I mean anything!!! I kid you not, he will 3D print an obscure part if he can't find it in the store, just so he can fix, retrofit, or improve something. Sometimes I wish we could just hire someone, but then it's also what I admire most about him. He never throws his hands up and says he can't do it. He gets in there and figures out a way. And even our two girls have long learned that Baba (greek for Dad) can and will fix everything. He has fixed many a faulty toy wiring, had just the right glue for a broken ear, tail or leg and 3D printed a lost doll pacifier. He truly is amazing, but the most admirable is the way he can wipe those little tears right off their faces when he tells them he can fix their favorite toy.
Here's to the amazing dads out there who fix life's little (and big) problems! We love appreciate all that you do!