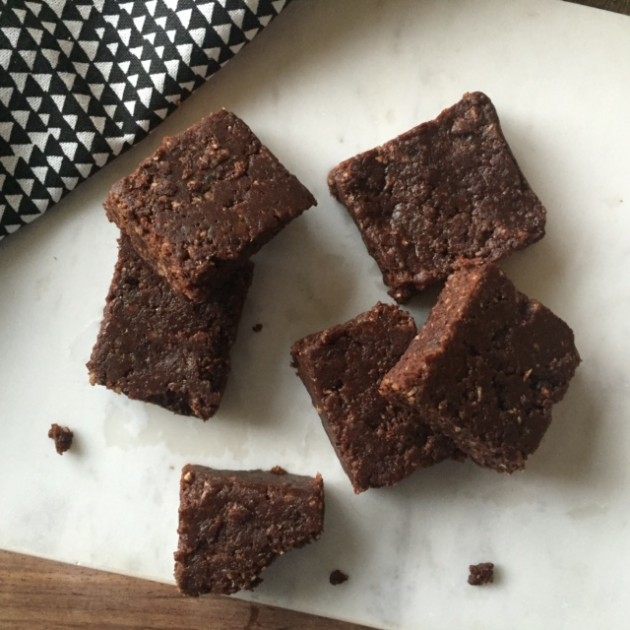 If you haven't tried raw brownies yet, you have to. They are the easiest and yummiest healthy brownies you can make. I've made my fare share of "healthy" brownies and these are by far my favorite. Yet this time, on a whim, I decided to throw in a tad of unsweetened coconut and I don't think I can go back to making them without. Delish!
Here's the recipe:
Ingredients
2 cups  raw walnuts
11 madjool dates, pitted
1/3 cup (60 g) cacao powder or unsweetened cocoa powder
1/4 cup unsweetened shredded coconut (optional)
1/2 tsp vanilla
1/4 tsp sea salt
2 tsp water
Directions:
1. Place walnuts  in food processor and process until finely ground.
2. Add the dates and sea salt and pulse to combine.
3. Add the vanilla, cacao powder and coconut to the food processor and process until small bits remain.
5. Process until a dough consistency is achieved, adding the water and/or more dates if the mixture does not hold together when squeezed in your hand. Y
6. Add the brownie mixture to a parchment lined loaf pan. Press down with hands until it is flat and firm.
7. Place in freezer or fridge to chill for 10-15 minutes before cutting into 10 even squares.