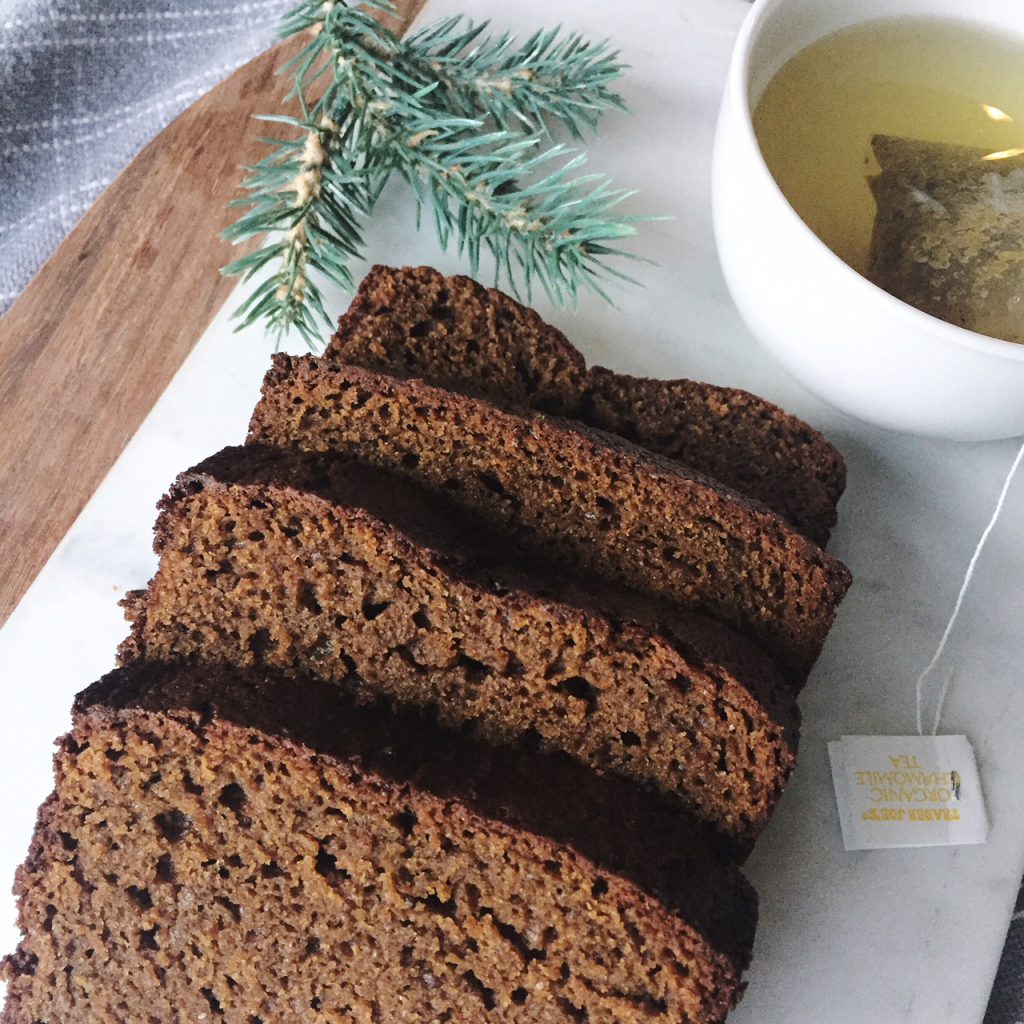 I love this time of year, when it's socially acceptable to start baking all things holiday! One of my favorites is classic gingerbread. I'm not one to mess with tradition and add all sorts of new flavors. That said, I'm not opposed to salted caramel anything!
I've made this straight forward recipe for years and always go back to it even after veering off to try something new. It's super easy, comes out moist (really need another word to describe food in that way. If you come up with one let me know!) every time and is a crowd pleaser. Feel free to play with the amount of ginger in this recipe and/or add some candied ginger to the mix if you like that extra kick. Enjoy and happy holidays!
Sour Cream Gingerbread
Ingredients:
½ cup melted butter
2 eggs
½ cup sour cream (or Greek yogurt)
½ cup Molasses
1 cup sugar
1 ½ cups flour (can use a third or a half whole wheat)
1 tsp. baking powder
½ tsp. baking soda
½ tsp. salt
1½ tsp. ginger (or a blend of your favorite gingerbread spices)
Instructions:
Preheat oven to 350 F.
Grease and flour an 8"x8" baking pan or line it with parchment paper. I used a loaf pan this time.
Cream the butter and slowly add the sugar until light and fluffy.Add sour cream, molasses. Add eggs continuing to beat until well blended.
Whisk flour with baking soda, baking powder, salt and ginger and stir into the butter mixture.
Pour into prepared pan and bake for 30-40 minutes, until a toothpick comes out clean. If using a loaf pan, increase baking time to 45-50 minutes.