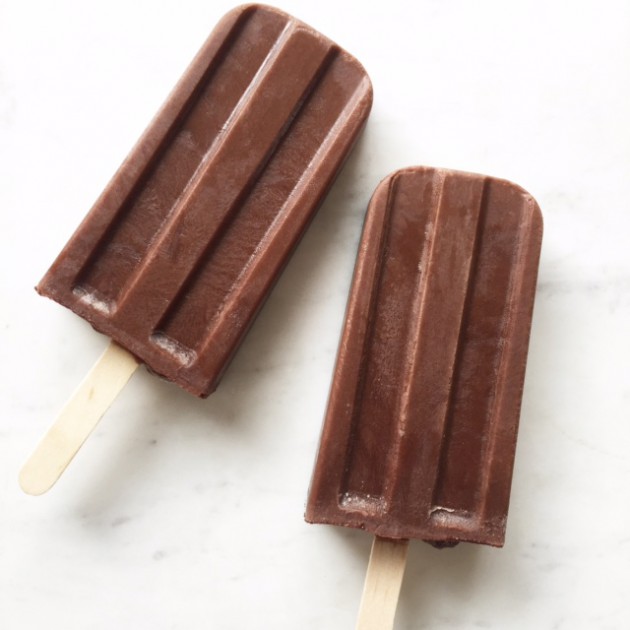 Summer has been off to a slow start here in the NW, but I am determined to make the most of it for my girls. I feel like having a cup of hot cocoa at times, but it's summer. Right?! So the calendar says anyway. I'm deciding to listen to the calendar instead of the weather and with that advice, I made some super easy fudgecicles that require only two ingredients, a bowl and a whisk. Can't get any easier than that!!
So here it is…Trader Joes Speculoos Cookie and Cocoa Swirl spread and chocolate almond milk. That's it!!! And they make for a super yummy summer treat. Do you think if you eat enough fudgecicles summer will arrive out of pity for us? Oh and did I mention they only have 150 calories per pop?
Ingredients:
1/2 cup Speculoos Cookie and Cocoa Swirl Spread
1 1/2 cup chocolate almond milk
Directions:
Whisk cookie and cocoa swirl spread with 1/2 cup almond milk in a large bowl until smooth. Add the rest of the almond milk and stir until combined. Pour in popsicle molds and freeze for at least 4 hours.