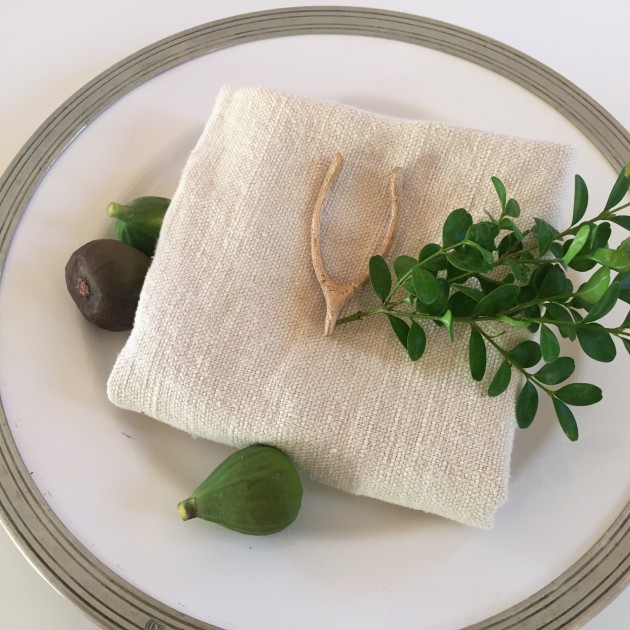 My husband recently bought a 3D printer…not for any particular reason (that I know of), other than it's cool and novel, and he is a sucker for anything new and curious in the tech world. I have a hard time wrapping my head around the whole concept because anything you can dream up, you can print. Say wha?!
He's been printing little trinket things like a crazy, some cool, some not so much. But then he printed a little turkey place card holder for thanksgiving…it looked like a mini raw turkey, but it got me to thinking…what about some wishbones for the thanksgiving table?! Ask and you shall receive 10 little wishbones that he then painted gold for me. Kind of cool, huh? Anyway, I was playing around with my place setting this afternoon. I still have some revisions to make (boxwood sprig may be swapped out for some feathers), but my general concept is coming together.
I just love this time of year for the idea of gathering with family, eating warm comforting foods, and for the sentiments of the season!
Come back in a day or so for some free printable feather design name cards that match the gratitude cards I posted earlier this week…bonus! Also, early next week I am going have my Thanksgiving table scape put together for some easy, modern, yet rustic ideas.