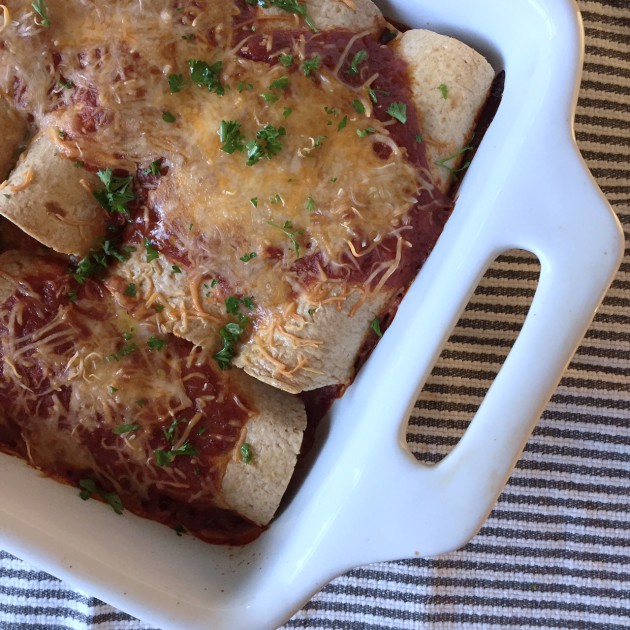 Happy Monday everyone! I hope you all had a good weekend full of fun and relaxation. I got to do a little cooking since soccer season is over and I have to say, it's been nice to slow down a tad. For some comfort food on a rainy evening last week, I made these enchiladas that I've made for years that are always a hit with a crowd, but I've never written the recipe down. I FINALLY did this time and am here to share it with you. They are pretty simple, but the various steps adds some time. But if you do a few prep steps throughout the day or ahead of time, they are not too bad and so worth it! You can even make the filling and sauce the day before. And they make a big batch so usually freeze the smaller pan I have left for a quick meal full of healthful goodness for later on.
Feel free to play with the filling ingredients to your liking. You could add corn, red pepper, hot jalapeños, more beans, etc. For the tortillas, the enchiladas are of course super yummy with fluffy white tortillas. I've tried using organic whole wheat tortillas, but they simply aren't as yummy. I prefer to use 100% wholesome ingredients, but sometimes the flavor and texture isn't worth the substitute. I know these have a few too many ingredients, but to compromise, I have used the Mission Carb Smart wheat tortillas and they work just as well as fluffy white ones. Whatever you choose, make sure they are soft and bendable so they don't crack while assembling.
Here's the recipe…
Vegetarian Black Bean and Rice Enchiladas:
Makes 12-13
Heat oven to 350 F. and cook brown rice according to package directions (usually 40 minutes). While rice is simmering, prepare the following.
Sauce:
1 1/2 tablespoons vegetable oil or corn oil
1 medium onion, chopped fine (about 1 cup)
1.5-3 tablespoons chili powder (depending on your desired heat level)
2 teaspoons ground cumin
1/2 teaspoon table salt
2 teaspoons granulated sugar
2 cans tomato sauce (8 ounces each) + 1 cup water
Heat oil in medium saucepan over medium, add onion and cook, stirring occasionally, until softened about 5 minutes. Add chili powder, cumin, salt, and sugar; cook, stirring constantly, until fragrant, about 30 seconds. Add tomato sauce and 1 cup water. Bring to simmer, then reduce heat to medium-low; simmer uncovered, stirring occasionally until thickened about 8 minutes. Set aside.
*You can strain the sauce for a smoother texture, but I like it a little chunky and truthfully I don't even notice the onions after it's baked.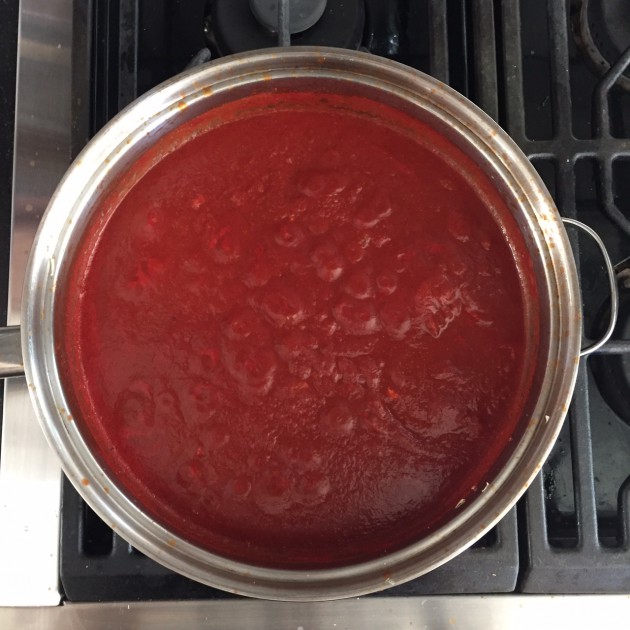 Filling:
1 cup uncooked rice (follow package cooking directions)
1 tablespoon olive oil
1 cup diced zucchini
1 cup diced crimini mushrooms
1/2 cup chopped fresh cilantro leaves
1 8oz can black beans, drained
1 – 4oz can diced mild jalapeños, drained
8oz grated light sharp cheddar cheese or mexican blend (about 2 cups)
Salt (approx. 1.5-2 tsp) and pepper (approx. .5 tsp) to taste
12 – 13 fajita size tortillas
Saute zucchini and mushrooms over medium heat until softened about 5-10 min. Add zucchini and mushroom mixture to a large bowl with all of the cooked rice, jalapeños, cilantro, beans, salt, pepper and 1.5 cup cheese cheese.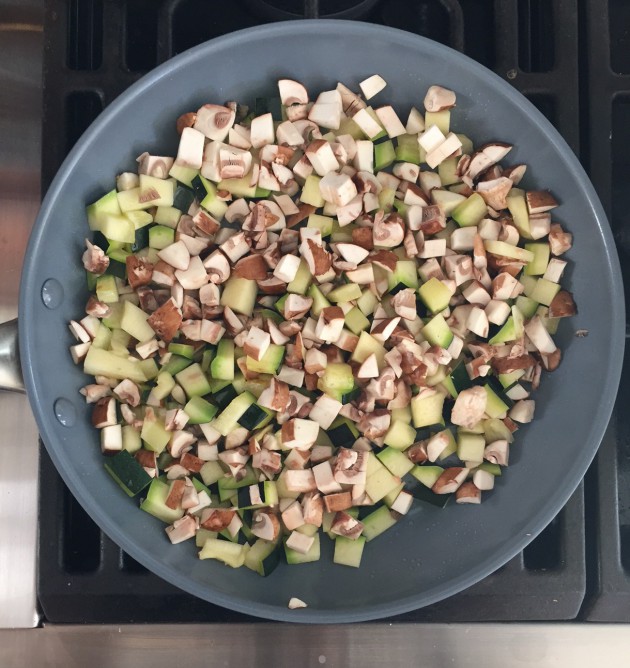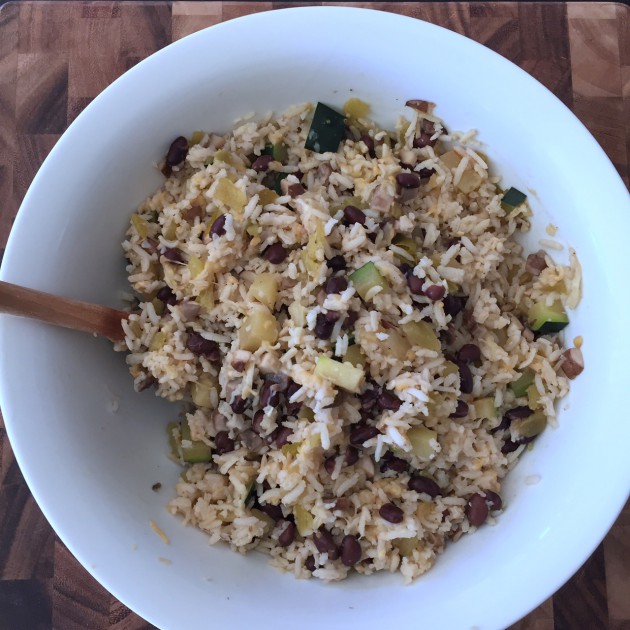 Assembly:
In a 9×13 lasagna pan, spread 3 ladles full of sauce to the bottom. Add a half cup of rice mixture in each tortilla. Place folded tortilla fold side down in pan. I can usually only get about 8 enchiladas in a pan so I add the remaining to a 8×8 square pan (with a bit of sauce on the bottom as well) and freeze for later if I don't need them. Pour remaining sauce over the enchiladas and sprinkle remaining cheese (you can add more if you like) over the enchiladas. Bake for 30-40 minutes at 350 F. until the tortilla edges are lightly browned. Cool for approximately 10 minutes before serving. You can top enchiladas with sour cream, cilantro, avocado, etc.