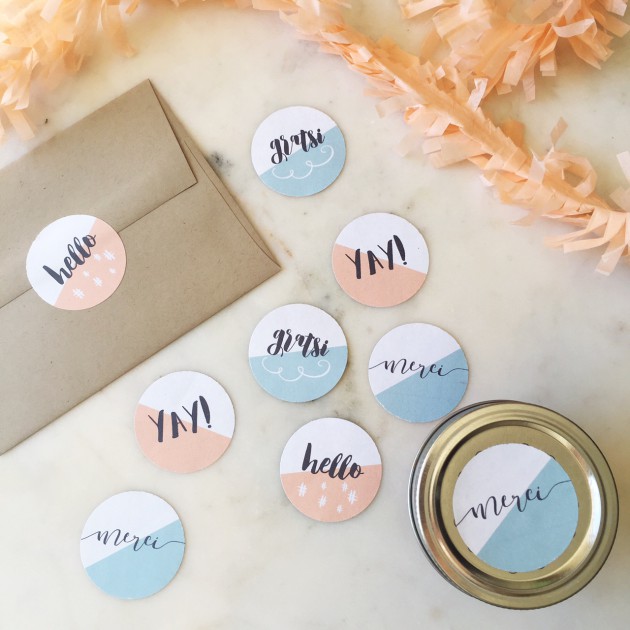 Now that both my kiddos are in full time school now, I am trying to focus on creating new products for my Etsy site and up my branding game 🙂 I haven't settled in to a routine yet and my head is spinning with all the possibilities of what I can do with my time. I've also been knocking items off my to-do list that have been building over the summer. Here is one item I just knocked off the to-do list (feels so good!). I've been wanting to create a little promo sticker set to add to my printed orders as a little thank you to my customers. And if you haven't ever checked out Moo for printables, you simply must. Their quality is amazing and their prices are awesome too. The biggest awesomeness about them is their site is super user friendly. And for a gal with not much time to fuss with things, this is a major bonus for me. I just sent these little guys off to Moo and I'm getting 104 for $25 with shipping. Not too shabby I'd say! I can't wait to get them in the mail in a few weeks.
BUT…I wanted to share these with all of you as a free download!! Yippee! They come 20 per sheet with four designs and 1.5″ round. I've given a generous .25″ bleed so you don't have to worry about punching them super exact. They are perfect to stick on an envelope to a friend, jam lids as a thank you, or whatever you can come up with. I hope you enjoy! Click here for the link.
Happy Wednesday everyone!