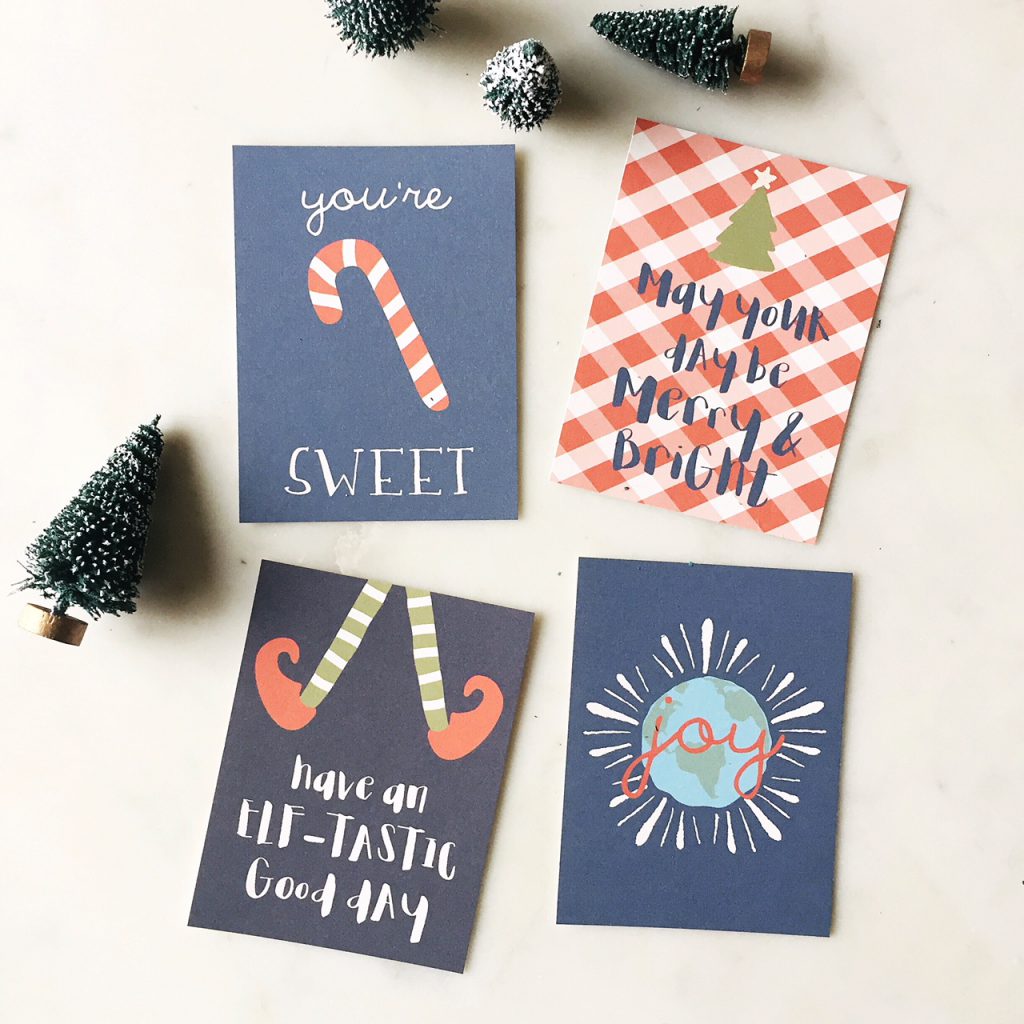 We are in full on holiday mode over here! We have decorations up, gingerbread house is decorated, we've done santa photos, Steve the Elf has arrived, Advent calendar is stocked and this morning we are off to pick out our tree…I'm exhausted already and it's only December 2nd!!! Actually, I'm still enjoying the joy of the season and love seeing how excited my girls get with every tradition. They are at the perfect ages right now (8 and 6) and I want to soak up every moment of this age because I know it won't last forever.
I also knocked another lunch box freebie for you guys – holidays themed of course! These little notes are some of my favorite things to design. They are fun and simple designs, and my girls love getting them in their lunch every day. Sometimes I do wonder though if they appreciate them since it IS one more thing to remember to do in the morning, so I test them every once and a while and skip a day or two…I soon get grumpy faces after school telling me I "forgot" their note. As long as it brightens their day even just a tiny bit, I will keep putting them in their lunch and coming up with new designs every now and then 🙂 Click here to download
I hope your holiday season is magical!