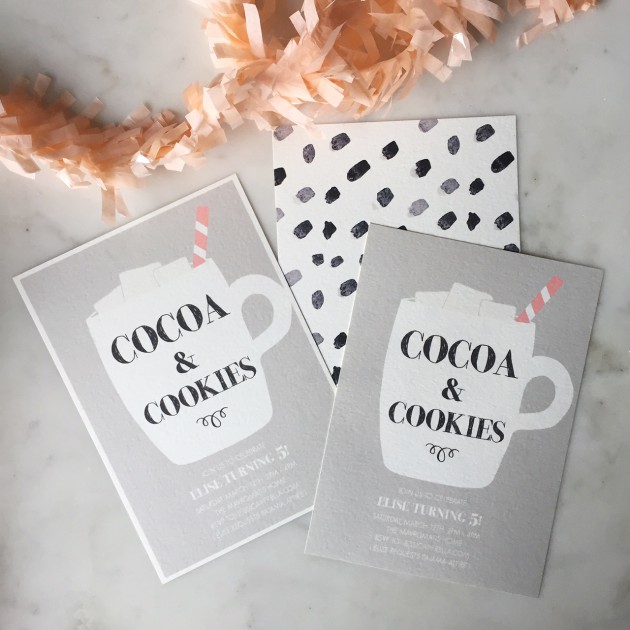 I'm over the birthday party hump with both of my girl's birthdays under wrapped – phew! My five year old was stuck on having hot cocoa, pajamas and a puppy movie for her birthday party so I tried to tie it together with a Cocoa and Cookies theme (…and where your PJ's!). I kind of phoned this one home this year with everything we've had going on these last few months, but she seemed pleased with her party and the little touches I did do, I think turned out pretty cute. Here are a few pictures of her party.

I was indecisive about having a white border or not on the invitation (see above) and in the end I went with no border. I added a coral colored straw because I'm well aware that cocoa and cookies for a birthday theme in March is not exactly seasonal 😉 and in the end I went with no border.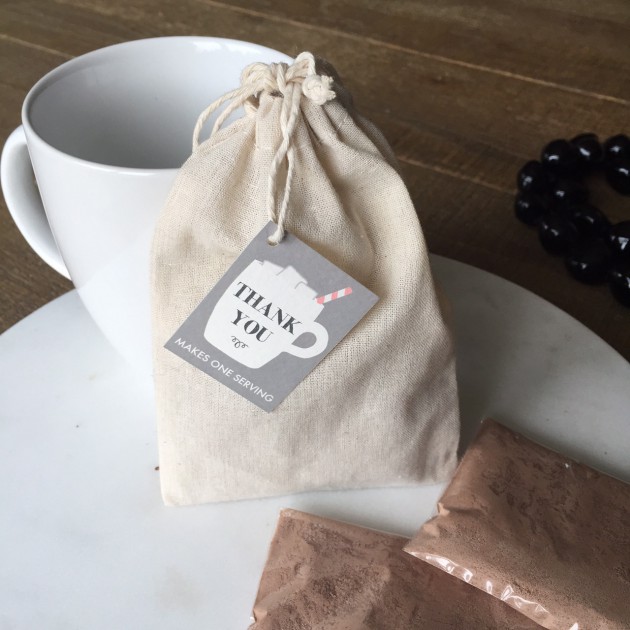 I designed little thank you tags for the homemade hot cocoa and cookies the kiddos took home. Simple and certainly inexpensive. Yahoo!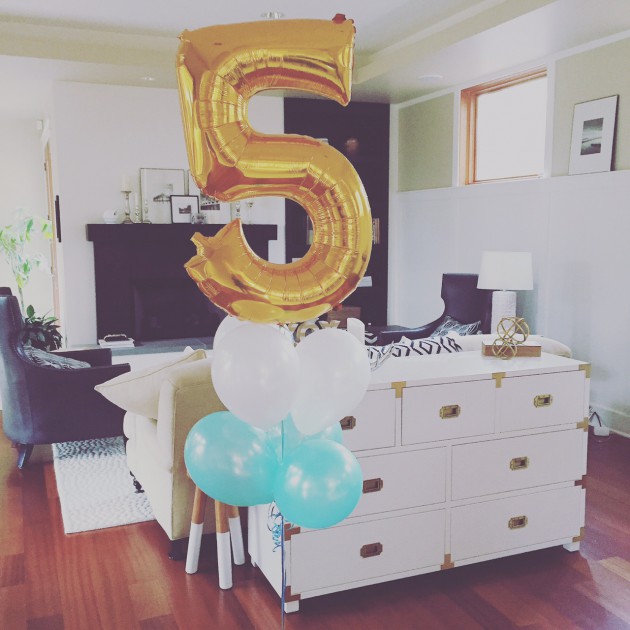 This number 5 balloon was from her actual birthday the week before, but it survived a week and a half later…barely!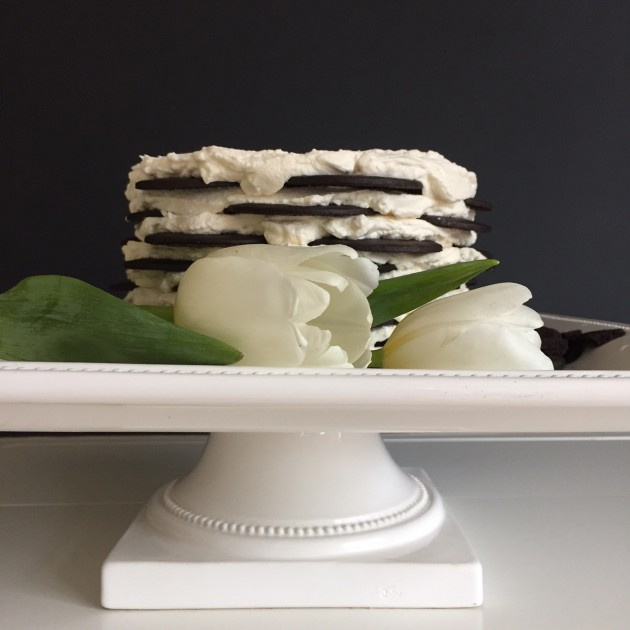 My attempt at a icebox cookie cake. It didn't turn out exactly like my #magnoliabakery inspiration cake, but it was a worthy effort 😉 Cake decorating is certainly not my forte!! But it was delicious!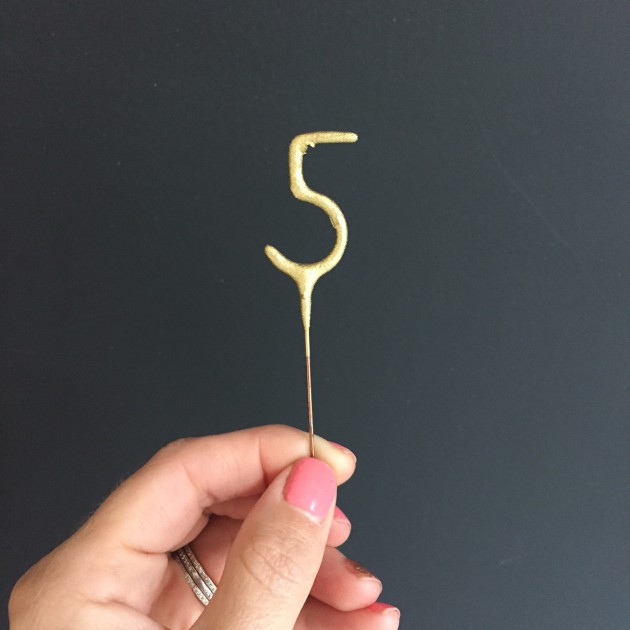 I've fallen in love with these adorable sparkler candles and it adds a fun surprise to the cake!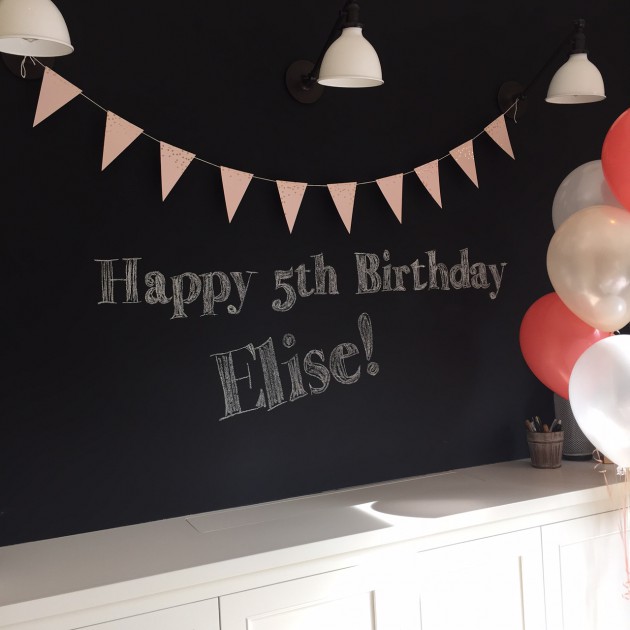 Finally making use of our chalkboard wall we have! My husband does a great job at projecting the text from his mini projector and then tracing the text so it turns out level and in the font I want.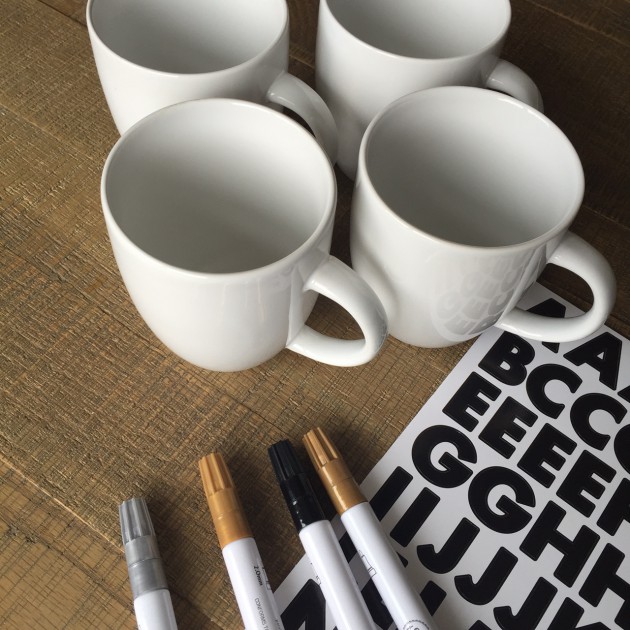 The kids got to decorate their own mugs with a monogrammed letter and take them home with them along with their hot cocoa and cookies goodie bag.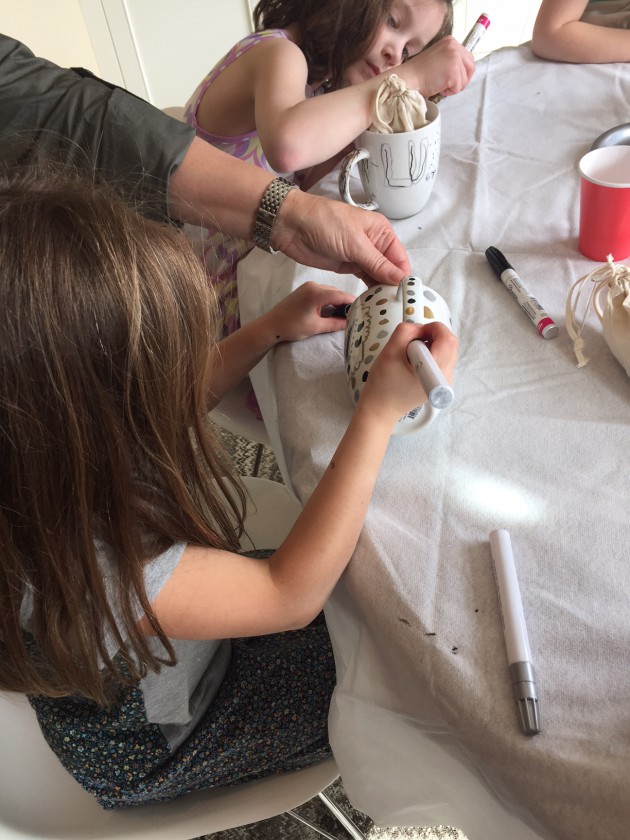 The two older girls hard at work on their mugs. I wish I got more pictures of the table before it got all messy, but the sun was shining in so brightly that it was hard to see beyond all of the shadows. Oh, and lastly, the kids dropped marshmallows from a chair in a mason jar. They all said how simple it would be, but it was harder than it looked and they all had to eat their words!